TAS - Truck Escape Ramp System
The Dragnet™ Truck Arresting System (TAS) for runaway truck ramps consists of a series of vehicle restraining devices (Energy Absorbers and Barrier Nets). The restraining devices are mounted in concrete median barriers located on each side of the escape ramp. Should an out-of-control truck enter the ramp, it will sequentially encounter the restraining devices.
Each absorber provides a constant restraining force throughout the allowed run-out distance. The force in the system increases until the kinetic energy is absorbed to bring the truck to a safe stop. The first net in the series is designed to stop out-of-control automobiles as well as trucks, and is different from the balance of the nets used in the system.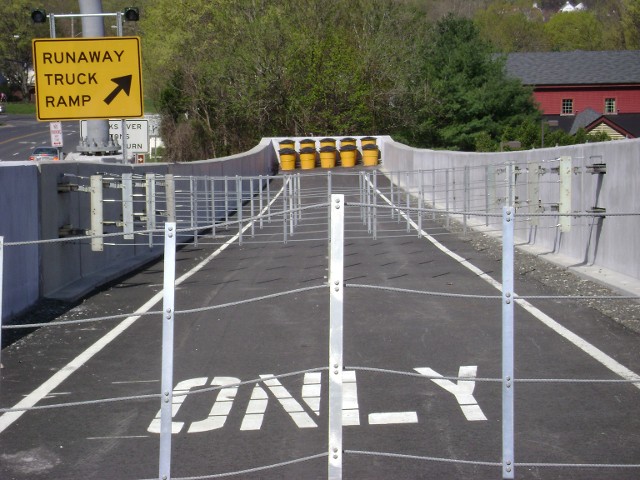 TAS Installation Manual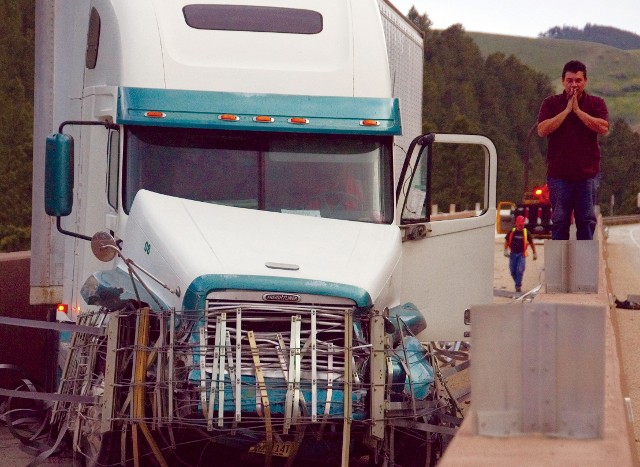 The TAS saved this driver's life and he gets to go home to his family.